June 2018
Keller Estate First Annual Car Rally
Sat, Jun 23, 2018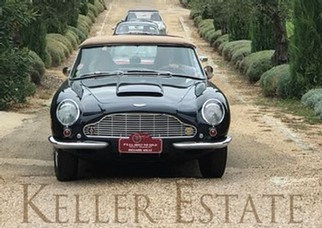 Arturo Keller, founder of Keller Estate has an undying passion for beautiful automobiles. It is with this in mind that we hold our Keller Estate Inaugural Car Rally. This special event will be by invitation only, so please take a few moments to fill out our application form below.
The day will begin with all participants meeting at Keller Estate for a light "warm your motor" breakfast. Our carefully selected drive will take us through beautiful west county Petaluma, Valley Ford, Bodega Bay north towards Jenner Beach, and ending east of the town of Duncans Mills for a fantastic lunch provided by the Duncans Mills General Store. Enjoy a stroll then after lunch, the tour will continue towards Forestville and south through the Green Valley, west of Sebastopol.
The event will culminate back at Keller Estate for a 3-course dinner (in a surprise location) with wine pairings overlooking the Petaluma Gap and our beautiful Estate while enjoying the new friendships you've made. We will have a designated area to freshen up prior to dinner, but please note, it's a casual affair with amazing food. We know the road can have its complications so we will be followed by our extremely gifted mechanic team to make sure you can focus entirely on enjoying your day.
STARTS 9:30 AM
LUNCH 12:00 PM
DINNER 6:30 PM
$295 PER PERSON ALL INCLUSIVE
LIMITED TO 20 COUPLES
July 2018
Wine and Cheese Pairing
Sat, Jul 21, 2018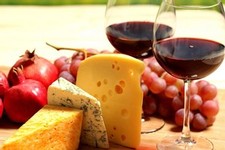 Estate Wine and Cheese Pairing
What better place than Sonoma County to showcase some of the best cheeses on this big beautiful green earth that we live on. This ticket price includes 5 kinds of cheese and Keller Estate wines to be paired with them. You will be guided through the event by a local cheese educator. Learning while eating cheese and drinking wine simultaneously? YES! Dreams can come true!
August 2018
Rotie Vertical Tasting
Sat, Aug 18, 2018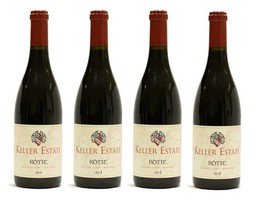 Rotie Vertical Tasting
A cool climate Syrah is one of the most elegant and robust wines that a coastal AVA can offer. It is a grape that takes a lot of nurture and a long hang time to mature for optimal sugars and acid structure. What can transpire is a wine that you may view as "pure velvet". With this emulation in mind, we invite you to come out to Keller Estate for a vertical tasting of our Estate Rotie. A Rhone-style blend of 94% Syrah and 6% Viognier. Think luscious blackberries amidst a floral rose garden, without all the thorns! :)
September 2018
Harvest Celebration 2018
Sat, Sep 22, 2018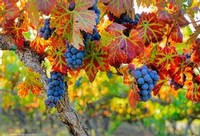 Harvest Celebration and Pickup Party 2018
Our Annual Harvest Celebration is a fantastic event we hold every year for our loyal Wine Club family. We pull out all the Keller Estate stops! Viewing of rare cars from Mr. Keller's world-renowned car collection, the best paella prepared by the Sonoma County Paella King and some gorgeous Keller Estate library selections are always poured. It's our way of saying thank you to our club members and the best way to celebrate another fruitful harvest!
October 2018
Honey Harvest
Sat, Oct 20, 2018
​
Honey Harvest 2018
Join us and our friends from Marin Bee in our annual honey harvest. This is a great event for the kids and parents to enjoy together. When you arrive, your kids will be given beekeeping suits to wear for the afternoon to harvest honey! Parents, you'll be given a wine glass and we'll pour you some of our amazing Estate wines while your kids have a great time harvesting our delicious honey. Everybody wins!!
November 2018
Olive Oil Picking and Curing Class
Sat, Nov 17, 2018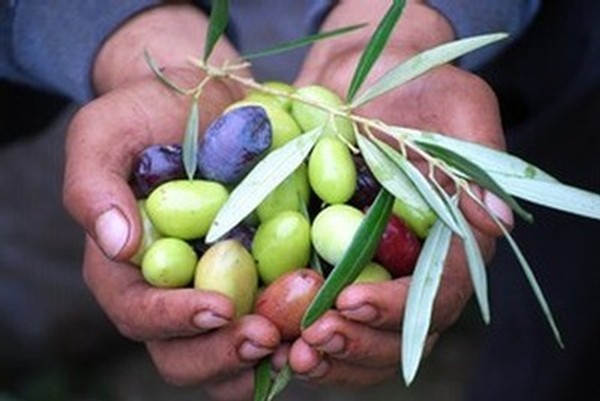 ​
Olive Oil Picking and Curing Class
Ever wanted to pick and cure your own olives? Take them home for your favorite martini or puttanesca sauce? Well, this is your chance on a beautiful Fall day at Keller Estate. We invite you to our property for a relaxing day of wine tasting and olive curing. Sounds like a Mediterranean dream to me!
December 2018
Christmas Carols and Wine Pickup Party
Sat, Dec 8, 2018
Christmas Carols and Wine Pickup Party
We invite you to Keller Estate for some beautiful Caroling provided by the Absente Singers from Sonoma County along with some delicious charcuterie and seasonal sweets! Wine will be poured to add to the holiday spirit, so come out and celebrate your yule log!