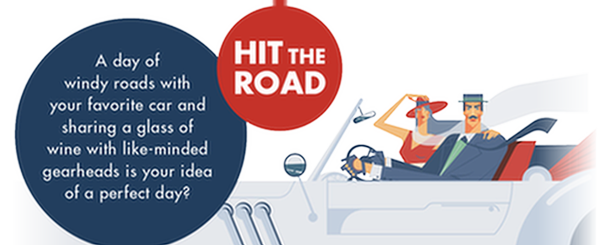 We have the ideal experience for you. Start close to home and enjoy a scenic route to Keller Estate with perfectly timed stops. Enjoy a relaxed tasting and a drive home. This experience is easy to plan at your leisure, ideal for yourself or up to 6 guests.
SCENIC ROUTES
1. Golden Gate Route: South bay to Keller Estate and back
2. Richmond Bridge Route: Oakland to Keller Estate and back
3. Wine Country Route: Napa/Sonoma Route
Details
1. Choose your route and RSVP on the link below.
2. You will receive your Rally kit and care package at home or your hotel with all the information and goodies you need for a succesful roadtrip.
3.
Determine your start time. Estimated 5-hour round trip, under 200 miles for day.
Calculate your arrival time at Keller Estate.
4. Book at your convenience at one of Keller Estate Private tastings Tuesday – Saturday at one of these four times: 11am, 12pm, 1pm or 2pm.
5. Plan your route back and enjoy the road!

Experience includes an Alfresco Tour and Paired Tasting in our Collection Classic Room.
Price per guest: $150
Email customercare@kellerestate.com or call (707) 765 2117 for more information on other days.