Keller Estate is a relaxed, serene place for wine enthusiasts, family, and friends of art and nature to gather and enjoy. Whether you are looking for a casual affair or a stylish dinner, our property is ideally suited.
We will co-host your event and make each one of your guests feel and enjoy our warm hospitality. All events welcome you at our Cobblestone patio reception with a glass of Keller Estate wine and a tour of the Estate and our Collection room. All our pricing includes a bottle of wine for your guests to take home as a souvenir.
---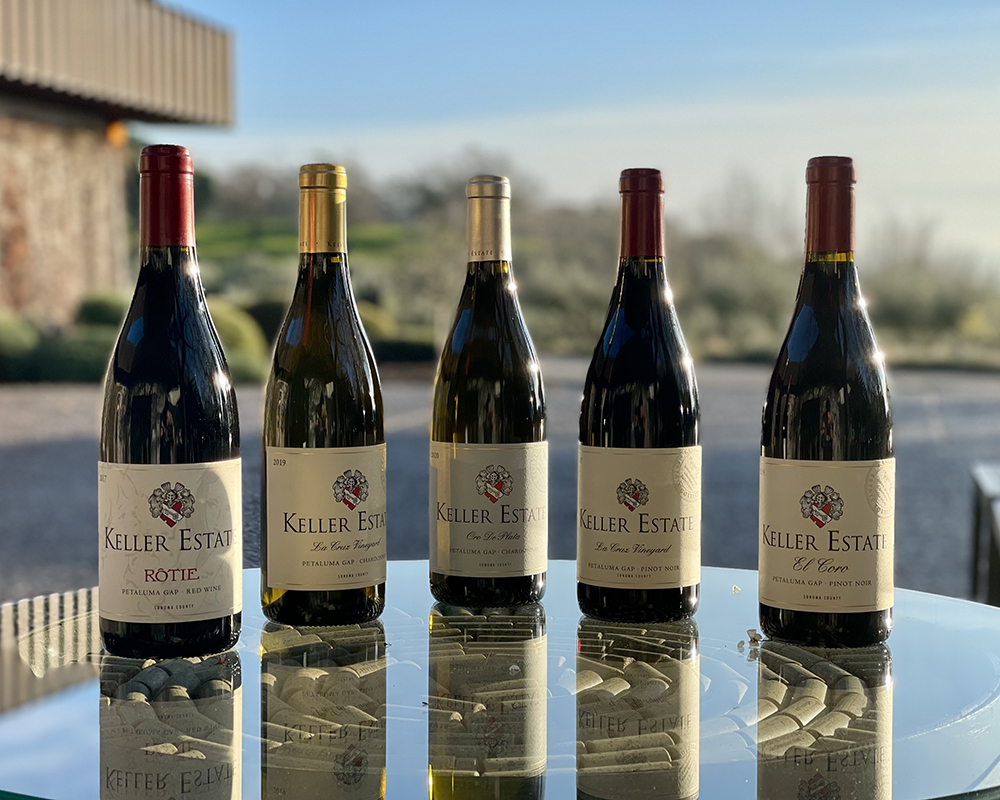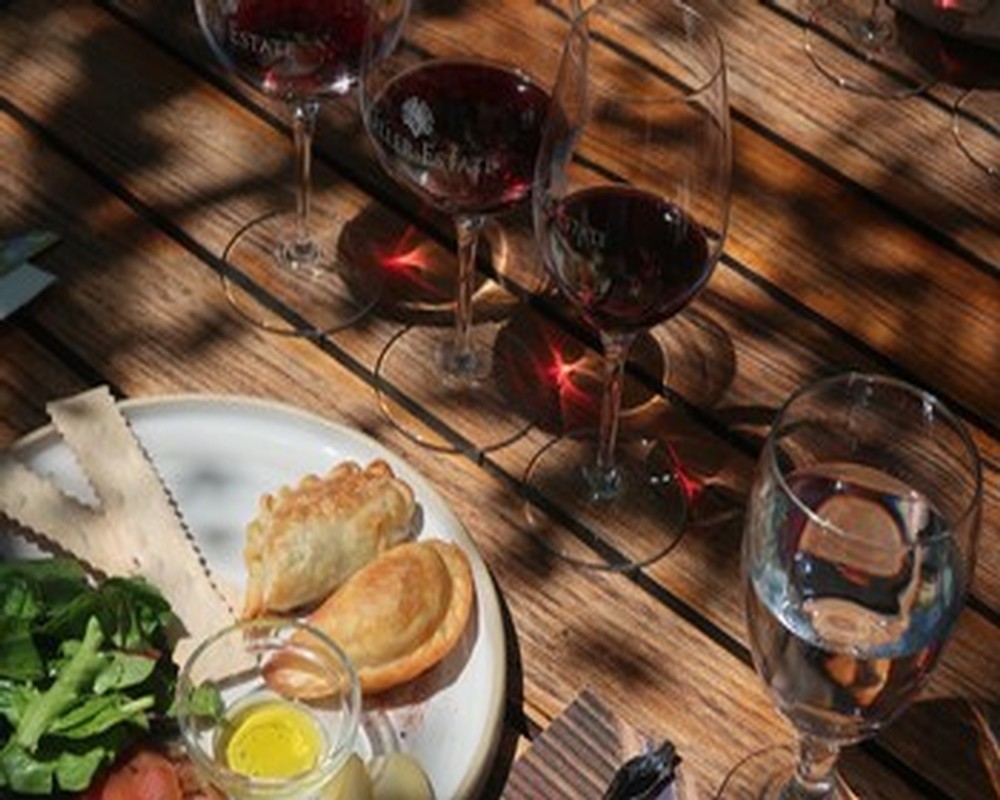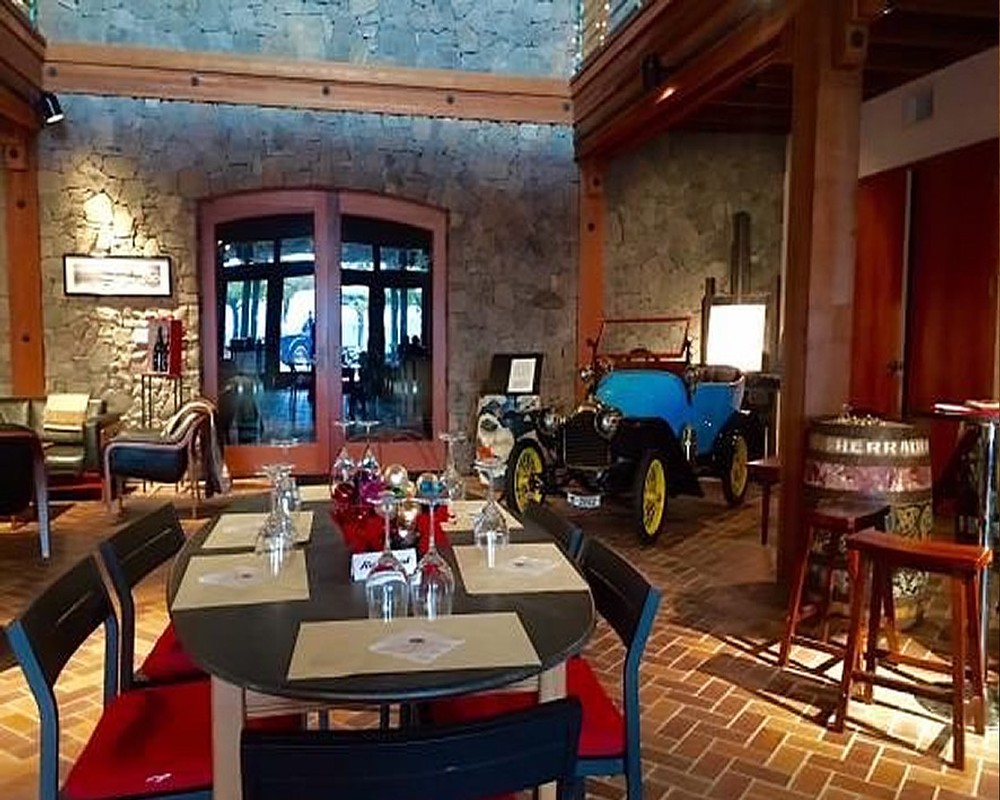 Packages
Friends Get-together
A 2-hour private Estate tour, and guided tasting of five Keller Estate wines, accompanied by the side of empanadas.
All-inclusive: $100 per person
Elegant Family Affair
A 2-hour private Estate tour, and guided tasting of five Keller Estate wines. Sit down for a family-style, locally sourced meal including salad, two mains, two sides, and something sweet.
All-inclusive: $250 per person
Luxury Coursed Pairing
A 3-hour private Estate tour, followed by a guided food and wine pairing of five reserve Keller Estate wines. Your meal will be a four-course, locally sourced plated meal including salad, main, cheese, and dessert.
All-inclusive: $300 per person
Please note that the rates quoted are subject to an 18% service charge, and 8.5% California state tax applies to all food, beverage, and service charges.
---
Frequently asked questions:
1. What times are you open for events?
We are open Monday through Saturday for events. From 11:00AM to 4:00PM. Events that start after 5:00 incur a $25 per person charge. Our team will help you narrow down your choices.
2. What is Keller Estate guest capacity?
We host groups from 10-60 people. Please note that the famous Petaluma Gap winds make evening events chilly, making all our evening indoor seating, potentially limiting seating to 40 guests.
3. Can I customize my food menu?
Of course! We have a few chosen menus that pair beautifully with our wines and have vegetarian and gluten-free choices.
4. Do you do weddings?
We do not host weddings at Keller Estate. However, keep us in mind for rehearsal dinners, pre-wedding entertainment, and family gatherings.
5. When do you charge the event?
When you are ready to book your event, we will send you a personalized Event Contract outlining details. Reception inquiries with less than 14-day notice are considered on a case-by-case basis. Dining options must be secured at least 14 days in advance and are subject to availability. All-inclusive fees are due at the time the Event Contract is signed. Cancellations within 30 days of the event are fully refundable. With a minimum seven-day notice, the cancellation will result in a 50% refund. Any last-minute changes are charged upon completion of the event.
6. Do I receive special pricing as a Club Member?
We are delighted to extend your club discount to your event booking.
7. How do I book?
Please email Jose Cruz for availability and quotes. Please include your requested date and number of guests.