Keller Estate Second Annual Car Rally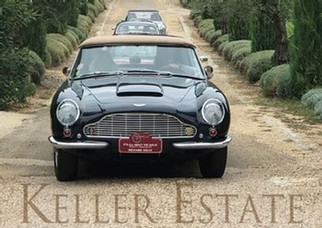 Arturo Keller, founder of Keller Estate has an undying passion for beautiful automobiles. Our Second Annual Car Rally is ready for the road. This special event is by invitation only, so please take a few moments to fill out our application form below.
The day will begin with all participants meeting at Keller Estate for a light "warm your motor" coffee. Our carefully selected drive will take us through beautiful roads of Sonoma and Napa. Route is still in progress.
The event will culminate back at Keller Estate for a 3-course dinner (in a surprise location) with wine pairings overlooking the Petaluma Gap and our beautiful Estate while enjoying the new friendships you've made. We will have a designated area to freshen up prior to dinner, but please note, it's a casual affair with amazing food. We know the road can have its complications so we will be followed by our extremely gifted mechanic team to make sure you can focus entirely on enjoying your day.
STARTS 9:30 AM
LUNCH 12:00 PM
DINNER 6:00 PM
$295 PER PERSON ALL INCLUSIVE
LIMITED TO 20 COUPLES