Horizontal Estate Library Bundle: 2017

---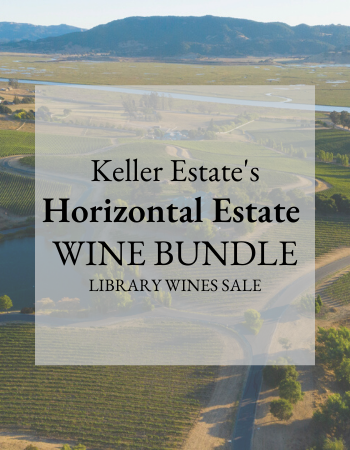 The 2017 Growing Season:
2017 ended a 5-year drought cycle and refilled water reservoirs with copious winter rains. It was an ideal season which got sped up with a heatwave over Labor Day Weekend. More moderate weather followed, allowing our estate chardonnay to ease into the final stages of ripening and mature into the cooler temperatures of mid-September.
Featuring the best of Keller Estate:
2017 'La Cruz Vineyard' Chardonnay

Jasmine, crisp apple, citrus, and honeysuckle evolve toward caramel apple, pear, white flowers, and hints of butter and toast. The acidity is fresh and bright, the texture creamy, and the finish long.
2017 'La Cruz Vineyard' Pinto Noir
A classic, spice-filled effort, the medium ruby-colored 2017 Pinot Noir La Cruz Vineyard offers loads of sweet red fruits, stems, pepper, and sous Bois aromas and flavors. Medium to full-bodied, elegant, and incredibly complex, it stays perfectly balanced and is a terrific effort.
2017 Rôtie Syrah/Viognier
It is a gorgeous Syrah with tangy red fruit — cherry, cranberry, and raspberry — and an undercurrent of spice. This savory Syrah is perfect for holiday feasts because it trumpets red fruit and finishes crisp.