Thank You for Cooking!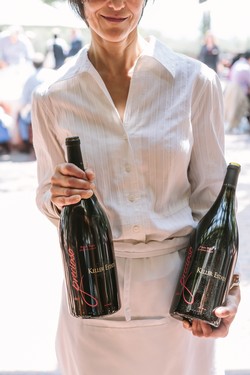 This is a set of 2:
2013 Precioso Chardonnay - Mouthwatering aromas of Crème Brulee, buttered toast, Myer lemon and baking spices continue as flavors in the perfectly balanced mouth, which seamlessly combines vibrant acidity with lush texture. Long, delicious finish.
2013 Precioso Pinot Noir - Red cherry, raspberry, orange peel, white pepper and baking spice aromas. Flavors play well together from the first sniff, through the seductively silky, juicy mouthfeel and linger on through the long, luscious finish.