Precioso Duo Set
These wines have been selected at their prime.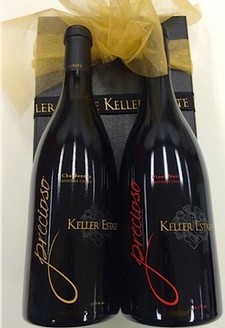 Precioso is more than just a wine: it is a testament to the Keller Family's dedication for creating elegant and sophisticated works of art!
The Pinot Noir has elegant tannin structure, made for long term aging.Take time to enjoy this wine so you can savor it as it opens up over time, revealing a feminine side in the supple tannins and the trademark minerality from the estate.
The Chardonnay has a luxurious rich, golden color. We discover sensuous aromas of lemon verbena, caramel, butter, essential citrus oils, earth and lemon abound from this gorgeous wine.