2012 Rotie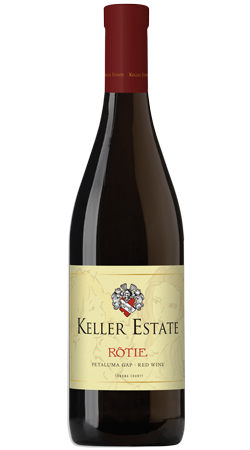 93 Points - Wine Enthusiast
Named for the famous wine from France and similarly made by co-fermenting Syrah with Viognier, this cool-climate offering features a delightfully juicy backbone of red fruit and savory earth. Floral and spicy, it remains elegant on the palate and will take on additional nuance in the cellar.
Wine Specs
Vineyard Designation
La Cruz Vineyard
Product Reviews
Wine Spectator
(Apr 25, 2017 at 11:55 AM)
This blend shows subtle power, offering aromas of smoky blueberry and mineral, with complex, sleek flavors of raspberry, cracked pepper and grilled herb that gain momentum on the finish. Syrah and Viognier. Drink now through 2022.
Meg Maker
(Apr 25, 2017 at 12:02 PM)
Côte-Rôtie, from the Northern Rhône, is traditionally a blended wine, with up to twenty percent Viognier allowed to add levity to earthy Syrah. This wine is a nod to that style, a co-fermented cuvée of 94 percent Syrah and six percent Viognier, from the Sonoma Coast. The dense, concentrated Syrah forms a meaty base, while Viognier adds a fruity flourish of Mandarin orange and apricot. But darkness mostly prevails, primarily in flavors of bacon and pepper and blackberries. Oaky spice and cola sweetness feel like unnecessary ornaments, and I'd like to taste it with a neutral barrel treatment. Cellar it awhile to let the wine modulate and the flavors integrate.