El Coro Vertical Library Bundle: '13, '15, '16


Bundle
---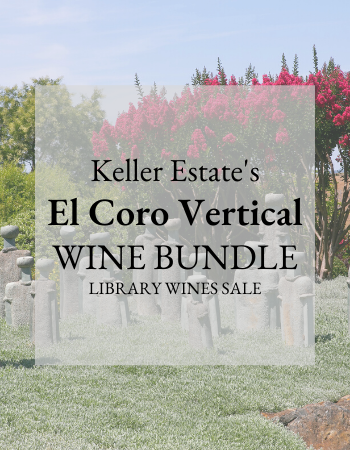 When doing a vertical tasting of the exact wine during different years, it is essential to consider what that growing season looked like.
The Growing Seasons:
As growing season, 2013 was a fantastic growing season in the Petaluma Gap. Mild temperatures throughout made for an even ripening. There were no big heat spikes, rain, or cold, allowing the berries to develop intense flavors.

As a growing season, 2015 was driven by the story of May. December and February rains saturated our soils early on and filled the reservoirs. A warm March and April engendered early bud break and full bloom. Which helped Keller Estate avoid many of the complications of the surprisingly cold May that followed, initiating and instigating a low fruit set throughout Northern California. However, like our neighbors, our grape clusters and berry sizes were uneven. Smaller berries led to low yields but also concentrated flavors and intense quality.

The growing season for 2016 marked the return of average annual rainfall to Sonoma County. Steady and consistent rain filled our Irrigation reservoirs just short of maximum capacity. Four years of drought conditions, which have dominated the growing seasons, finally gave way to an awakening of vigor and growth. The temperatures always influence the long growing season of the Petaluma Gap in August. In 2016, the temperatures in August were as mild as any year in recent memory, which allowed every block on the Estate to receive 10-20 extra days of phenolic ripening.