Vertical La Cruz Chardonnay Library Bundle: '18, '17, '15

---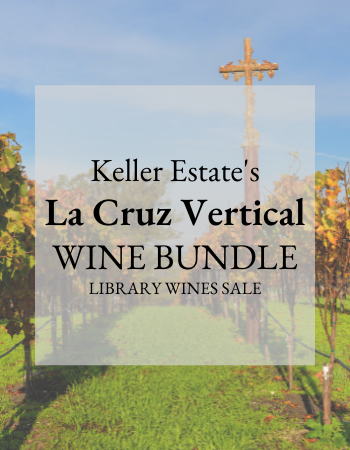 When doing a vertical tasting of the exact wine during different years, it is essential to consider what that growing season looked like.
Ideal weather in 2018 allowed us to harvest each block at our perfect ripeness, with excellent flavor development and the natural acidity just right. The long growing season gave us wines with great structure and concentration.
2017 ended a 5-year drought cycle and refilled water reservoirs with copious winter rains. It was an ideal season which got sped up with a heatwave over Labor Day Weekend. More moderate weather followed, allowing our estate chardonnay to ease into the final stages of ripening and mature into the cooler temperatures of mid-September.
2015 was driven by the story of May. December and February rains saturated our soils early on and filled the reservoirs. A warm March and April engendered early bud break and full bloom, avoiding many of the complications of the surprisingly cold May that followed. Our grape clusters and berry sizes were uneven. We had lower yields but concentrated flavors and intense quality.