October 13, 2022 |
Ana Keller

Today we finished picking the 2022 fruit. That being said, we haven't picked fruit for over two weeks. What does this mean? We picked all of our chardonnay, pinot noir, and pinot gris during August and September and only waited patiently for the syrah to finish ripening.
GAMBIT OF AGRICULTURAL WORK
This year we are grateful that we had access to water for our vines as needed. After a mild summer, it surprised us when a heat wave around labor day weekend was predicted, forcing us to make decisions. Julien, our winemaker, tasted the grapes, made lab analysis, and decided to pick some blocks before and others after the heat wave.
WHAT HAPPENS TO GRAPEVINES DURING EXCESSIVE HEAT?
Grapevines shut down in excessive heat, halting maturation, and then restart once temperatures come down. There are always questions regarding the dehydration of the grapes and chemical imbalances. So there is as always gambling in farming.
We are pleased to report that the decisions have given us a wide array of flavors; things are slowly but surely fermenting in tanks and gently put in barrels for aging.
TURNING TOWARDS OUR OTHER CROP PLANT
With the grapes harvest over, we now focus on our olive harvest: We are excited to see a bountiful crop. Our goal this year is to produce two different oils: A Spanish Olive Oil and a Tuscan Olive Oil. We'll release them towards the end of the year and you'll be the first ones to know!
TYPICAL DIFFERENCES BETWEEN THESE OLIVE OILS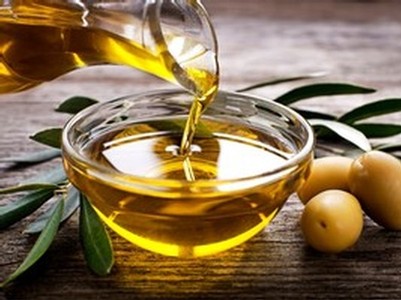 Spanish Olive Oil:
Nutty
Fruity
Sweeter in comparison
Tuscan Olive Oil:
More herbal
"grassy" taste
Mild bitterness
I always say that there is plenty of bland olive oil out there, so we choose to make ours flavorful, which means paying attention to picking them when half the olives are green, and half have turned brown. Green olives have more flavor but less oil and brown ones have more oil. We aim for flavor and good extra virgin olive oil perfect for salads and dishes where you want to enjoy the oil's taste and health benefits.
We'll be back soon with a complete offering of seasonal wines for your festivities; until then, sip smartly.